We started from the bottom!
To understand the needs of any industry, it helps that you have had a comprehensive understanding of all the moving parts. The Ryson Team has had extensive experience in building trailers, servicing them, working with suppliers, logistics, importing/exporting, graphic removal, refurbishing, warranties, licensing and sales. Did we forget anything?
If it has anything to do with a trailer… we've done it!
What's in it for me? Money in your pocket and a good friend!
A trusted pulse on the trends within the Trailer Industry means we can offer great prices to you as the end user.
Our knowledge allows us to purchase smart and pass along bulk savings to you!
We are interested in a customer for life.. not to retire off one trailer!
Better pricing  for a better product!
Face to face relationship as we help you build your empire!
As early as 5 years old the Ryson team were driving trucks (… we might have had a little help! ) and at 17 most of us were building trailers from the ground up.   Working our way up allowed us to gain experience with parts purchasing, sales of both new and used trailers and great understanding of the rental side of things.
With years of experience it was time to go out on our own!  We have grown leaps and bounds over the years and are proud to have two offices across Canada to provide better services to our clients.  Ryson – Toronto ON Office and Ryson – Abbotsford BC Office.
Now all that experience and knowledge is  yours!
We buy and sell… it's that simple.  So if you need either, contact us and let us see if we can help you!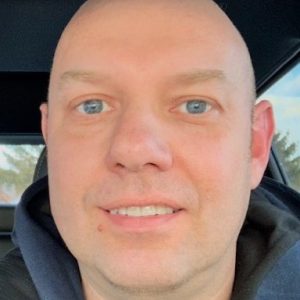 Jason Hirsch
Vice President of Sales and Operations
Jason began his carrier at Mond Industries building trailers at the age of 18. After climbing the ranks and eventually making a transition into sales, he later created Westside trailers. This company focused on buying and selling used transport trailers, rental growth and trailer relocation. After selling that company to a group of investors Jason took some time off to travel and consult. Later he formed Ryson Equipment Sales with Ryan Kay and a private investor.
The goal at Ryson has always been to provide a superior level of professionalism accompanied with a kindness that makes customers feel like they are dealing with a boutique operation. Jason currently holds the title of Vice President of Sales and Operations. Him and his team sell between 1200 – 1500 transport trailers into the market every year. The majority of these are dry vans making up about 75 percent of the total. The rest of that block include flatbeds, reefers and container chassis. His role is to provide satisfaction to their national accounts as well as empower a well-oiled team of sales people to execute any deal in front of them. Welcome to the Ryson experience.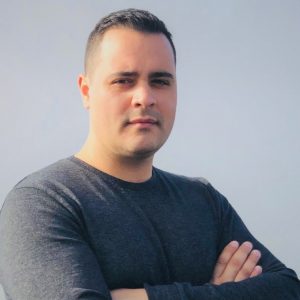 Jeremy Montalban
Western Accounts Manager
Passionate about the commercial trailer industry and customer satisfaction, Jeremy is expanding Ryson's territory into the West Coast. Supply and demand along with an excellent source of good used equipment has propelled Ryson Equipment Sales into British Columbia and the Western marketplace. Jeremy prides himself in being hands-on with the equipment he sells and working hard to make sure he continues to gain your business.
Jeremy's focus on building lasting relationships with his customers is key to his instant success, but let's not forget about the Ryson team that has made our Western branch a possibility. The team at Ryson is looking forward to growing your transport trailer fleets, whether that be Reefers or Dry Vans, Flat Deck trailers or Chassis. Reach out to Jeremy today or stop by our Abbotsford yard for your next trailer purchase!